On 7-8 July 2021, Lithuania jointly with Ukraine will host the international Ukraine Reform Conference (URC) in Vilnius. It will be the fourth conference of this kind following such forums in London (2017), Copenhagen (2018) and Toronto (2019).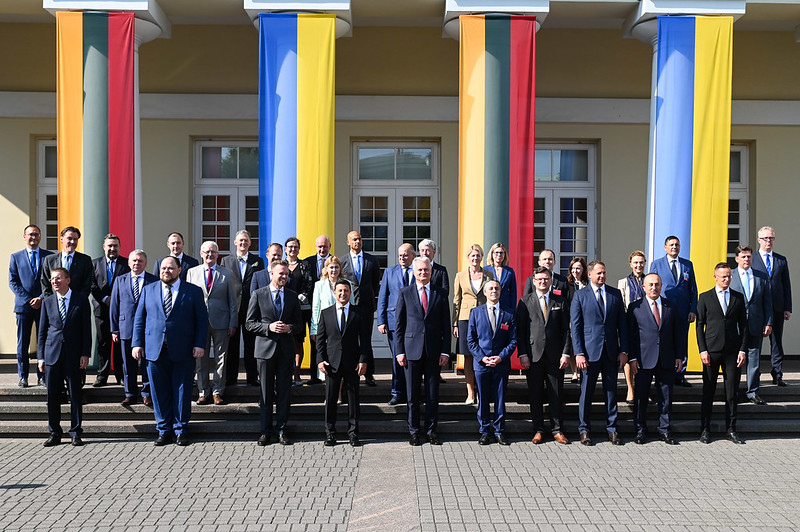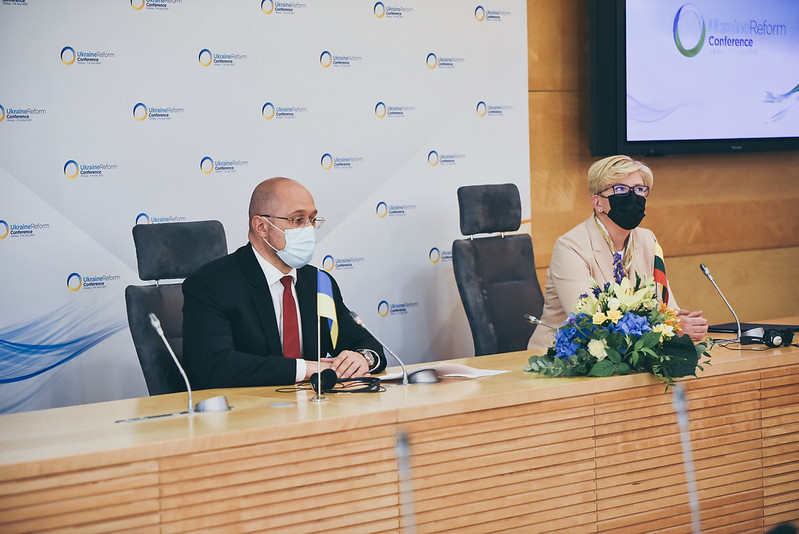 ABOUT THE UKRAINE REFORM CONFERENCE
This years' Ukraine Reform Conference will bring together Ukraine and its international partners with the aim:
to discuss achievements in reform implementation;
to consolidate support for reforms that strengthen country's resilience and realize the ambitious and reform oriented "Ukraine 2030 Strategy";
to ensure continuation, sustainability, and consistency of the reform process. 
The conference will also provide an opportunity for Ukraine's partners in the international community to reconfirm support for the country's independence and vision of the future, as well as to show solidarity with the Ukrainian people.
As in the past, the URC will bring together prominent delegates, including political leadership, from the European Union and NATO member states and institutions, other international organisations and partner countries, as well as top-minds of Ukraine's civil society organisations, the business community, think tanks, media and the Ukrainian diaspora.
Against the background of the COVID-19 pandemic, the URC meetings will take place in Vilnius in combination with in-person and online participation of the delegates and guests.
REFORM AGENDA IN UKRAINE
Following the landmark parliamentary and presidential elections in 2019, the Ukrainian political leadership has set out an ambitious reform package focusing on the modernisation of the country, its international integration, and the Ukrainian people's well-being.
Democratic, secure, pro-market and based on the rule of law European Ukraine is where the aspirations of Ukrainian people, the vision of the country's political leadership and the interests of the democratic international community meet.
The success of Ukraine is a global interest. With this insight, the country has embarked on structurally complex and politically challenging transformational reforms in the governance, economic and social spheres.
Furthering market economy, strengthening the resilience of the society, European and Euro-Atlantic integration, consolidating democracy and the rule of law, as well as combating corruption are in the package of reform-oriented development agenda.
These broader objectives entail specific reforms in such areas as the judiciary, decentralisation, privatisation, the reform of SOEs, land market reform, public administration reform, ensure independence and effective functioning of anti-corruption institutions, criminalisation of illegal enrichments, energy sector reform, security and defence sector reform and others.
These reforms are set out in the "Ukraine 2030 Strategy" and other policy statements of the country. Contributing to shaping the reform agenda and supporting its realisation is part of the international community's response and partnership with Ukraine.
More information about the Conference, videos of the Conference and joint statement you can find on the URC 2021 website.