The annual international Ukraine Reforms Conference originated with an admiration for Ukraine.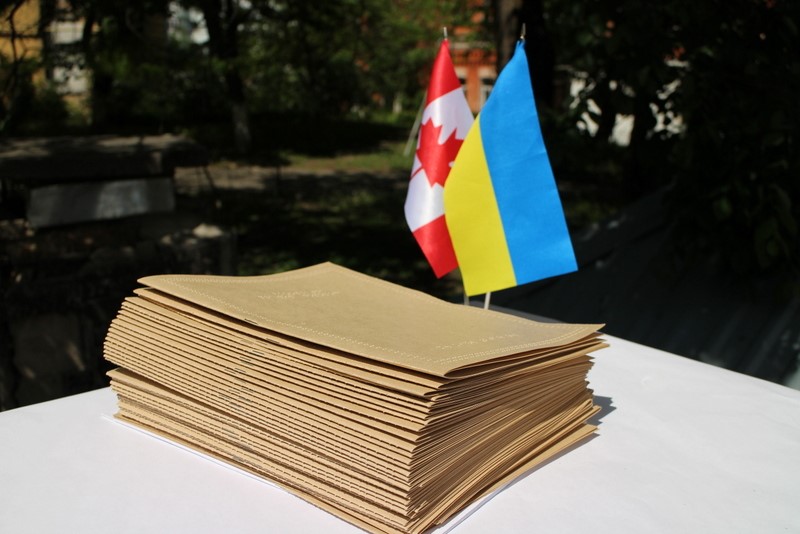 In 2016, the then UK Foreign Secretary Boris Johnson went on an official visit to Ukraine. His program included, among other things, seeing Saint Sophia's Cathedral in Kyiv, meeting volunteers, the military, and the new police. On seeing the Virgin Orans as proof of the abundant and ancient cultural heritage, hearing about heroic deeds from our activists and progress with reforms, all he could utter was "WOW!". This was a genuine emotion of surprise and admiration that evolved into a desire to show to the world what he had seen in Ukraine. That WOW proved life-changing.
The timing was perfect as the country was in the care of a government of reformers that did equally much for the implementation of such a large-scale project. This joint effort gave birth to what is now internationally known as Ukraine Reforms Conference. Host cities include London (2017), Copenhagen (2018), and, this year, Toronto — a true city friend of Ukraine.
Held annually, the Conference is in fact a surge of positive narrative about Ukraine. This event is of tremendous importance in the context of foreign policy and the fight against information and hybrid threats because it speaks about positive changes in the post-Maidan period rather than about corruption, the war, oligarchs, and Ukraine as a failed state, discourse that plays into our Northern neighbor's hands.
A great number of positive messages that we will make it and are making progress even now were voiced throughout the three days of the event. Instead of our policy-makers, they were delivered by our international partners such as representatives of G7, the European Union, international organizations etc. This is why it was perceived as an objective external assessment rather than the country's publicity stunt.
In general, this year's event was monumental in scale, with about 800 guests, more than 40 international delegations, dozens of high-profile bilateral political meetings, a diversity of the program, panel discussions, and participants. Discussion topics ranged from economic reforms to the film industry; from Ukraine's foreign policy prospects to women in government; from good governance to hybrid wars; from spaceship building to global prospects of democracy.
The cherry on top was Ukraine House Toronto — a format similar to Ukraine House Davos that presents the innovative potential of Ukraine as a country of opportunities. A fashion show by Ukrainian designers, Ukrainian treats, the showcasing of tourist, business, and IT potential and the "reform corner" with information about changes in Ukraine that foreign media almost never cover — this and many other things lay in store for Ukraine House visitors.
Overall, Ukraine House is also a genuine success story in terms of a synergy of multiple stakeholders from the public and private sectors engaged in its organization, including UkraineInvest, Ukraine House Foundation, international and domestic donors, business associations and others.
As organizers governed by the Canadian principle United in Diversity, we tried to gather as inclusive an audience in Toronto as possible. A really large group of civic activists was present at the event and given the opportunity to take the floor as vox populi at most panels.
Equally large was the delegation from amalgamated territorial communities engaged in the decentralization reform, one of the main topics discussed in Toronto. We should also note the Canadian community of 1.3 million ethnic Ukrainians, which gave stronger emphasis to the historical and political ties and friendship between Canada and Ukraine. Ties that neither Prime Minister of Canada Justin Trudeau, nor Minister of Foreign Affairs of Canada Chrystia Freeland, nor Minister of National Defence of Canada Harjit Singh Sajjan were ever tired to stress.
Equally united were Ukrainian top officials that spoke in Toronto. Despite internal political brawls and lack of coordination across agencies characteristic of our political landscape, we managed to show the unity of Ukrainian government on the international platform in Toronto. Progress with painful but necessary reforms, including continued economic liberalization, the therapy of the judiciary, continued decentralization, and introduction of a human-centered public administration… This is what the President of Ukraine, government and parliament members all insisted on in agreement. Even though the Conference was conceived as a platform for exclusively intergovernmental communication, the Ukrainian President's participation this year added even more power and weight to it.
In general, Conference outcomes exceeded our highest expectations. We could clearly feel both the credibility that the new Ukrainian government carries in the international community's eyes and the helping hand that it is prepared to lend on our challenging path of reforms. One can hardly hear so many positive messages about Ukraine, especially back at home.
We, the team of organizers from the CMU Reform Delivery Office, were inspired to continue reforms in our country just like Boris Johnson had been inspired by Ukraine back in 2016. We'd like to invite all naysayers to our next Ukraine Reforms Conference to be hosted by Vilnius in 2020. Maybe, they will manage, through the veil of negative narrative, to see the positive changes that the entire civilized world is praising Ukraine for.